Brand Identity - Design & Branding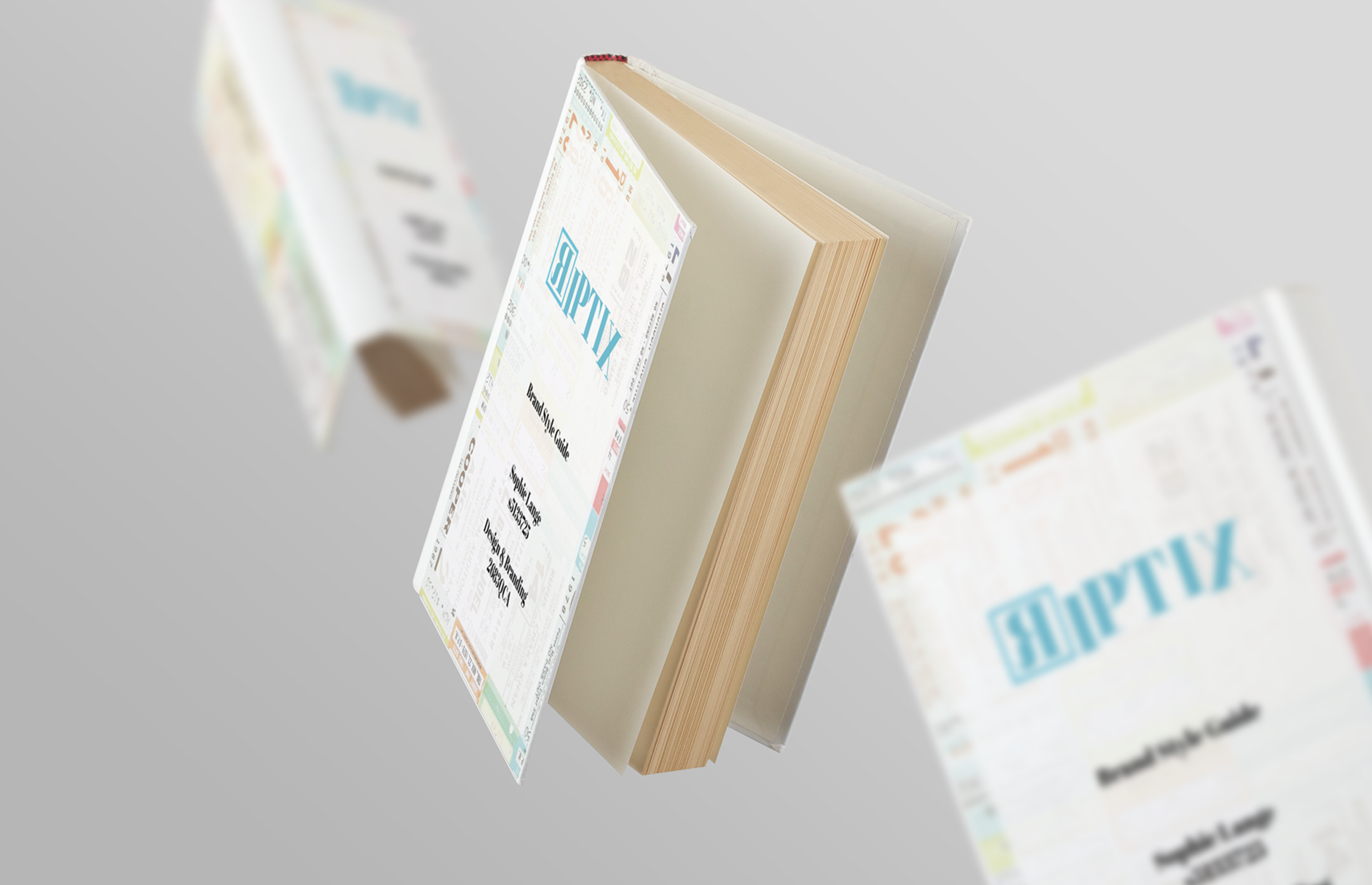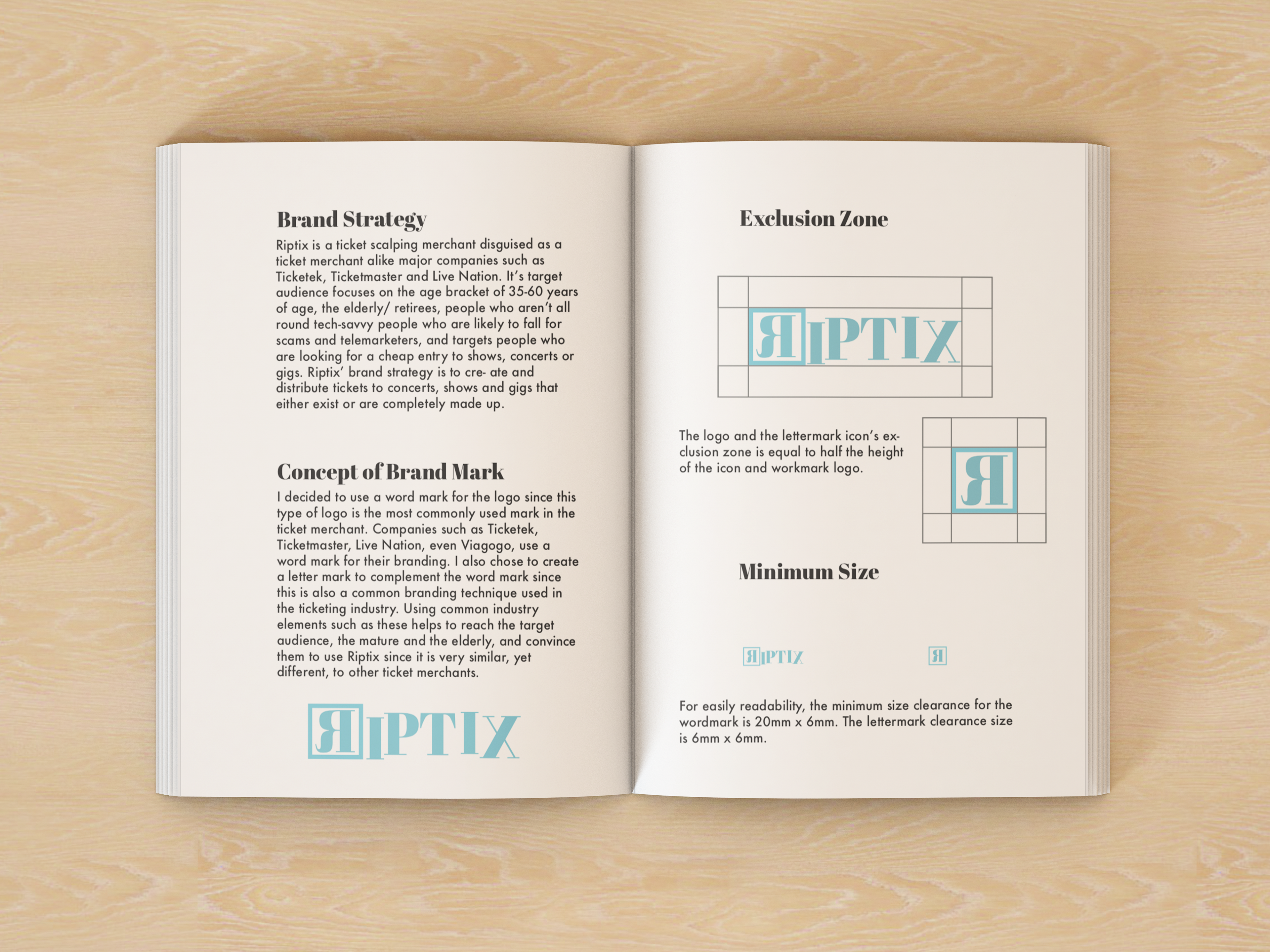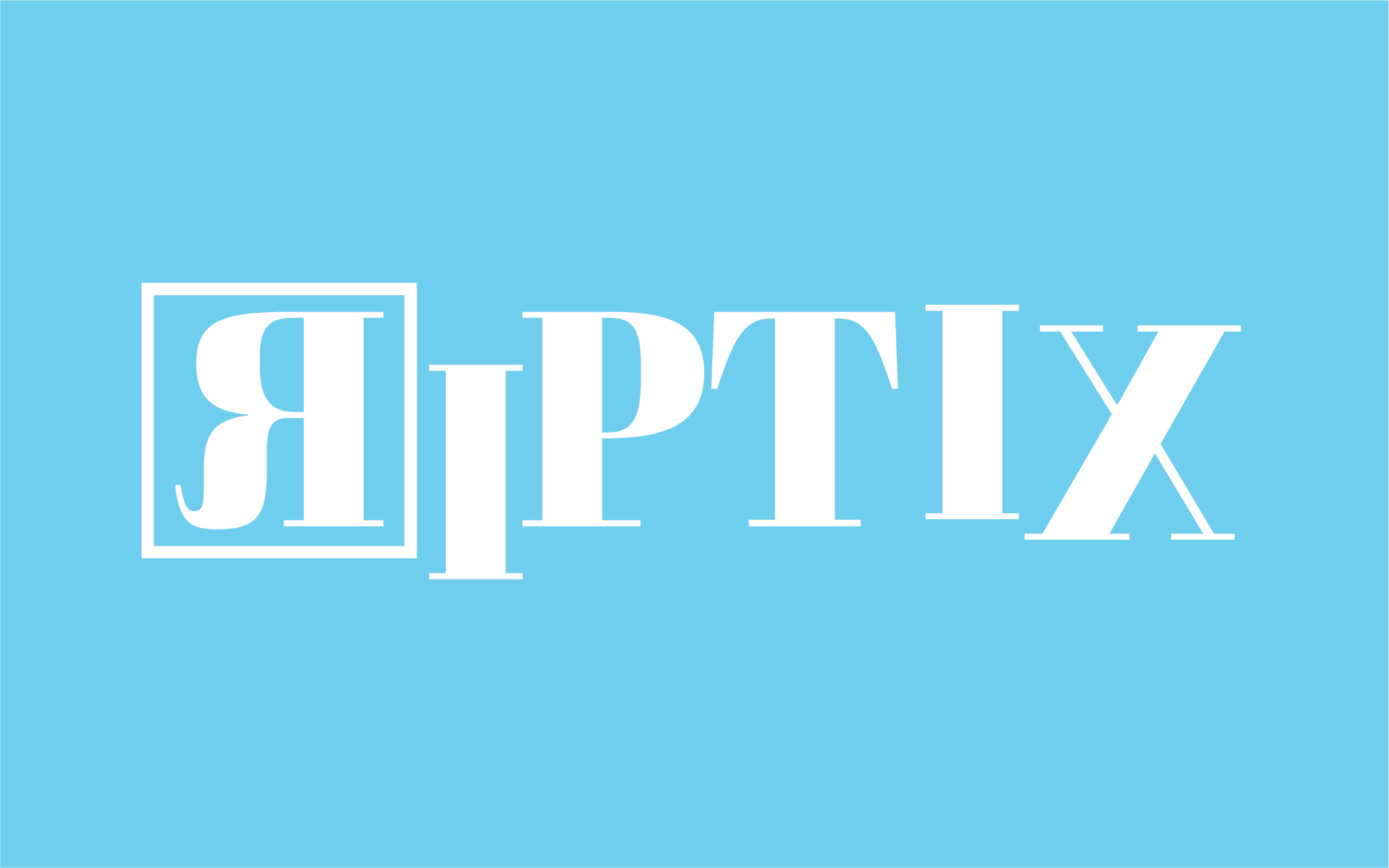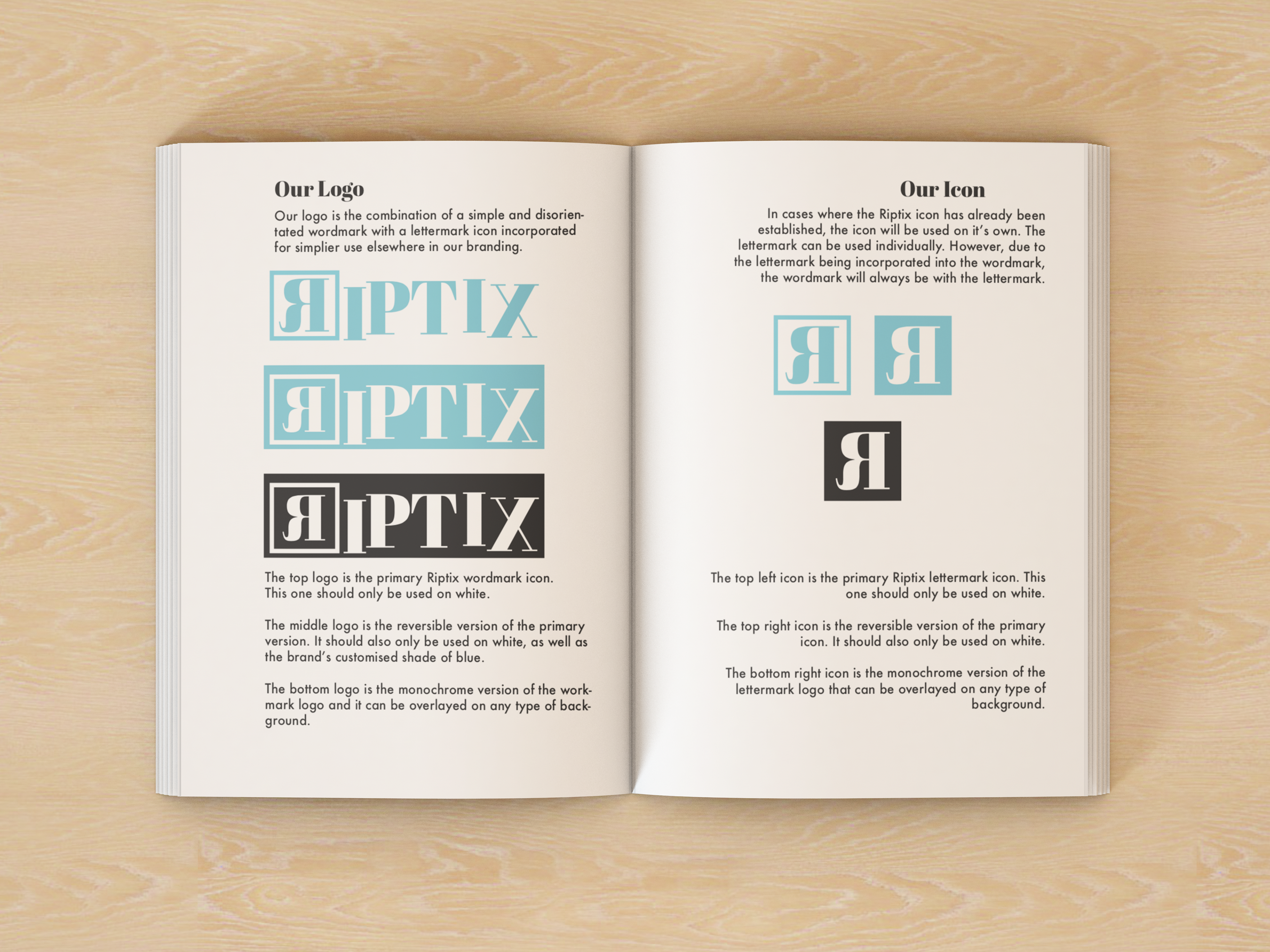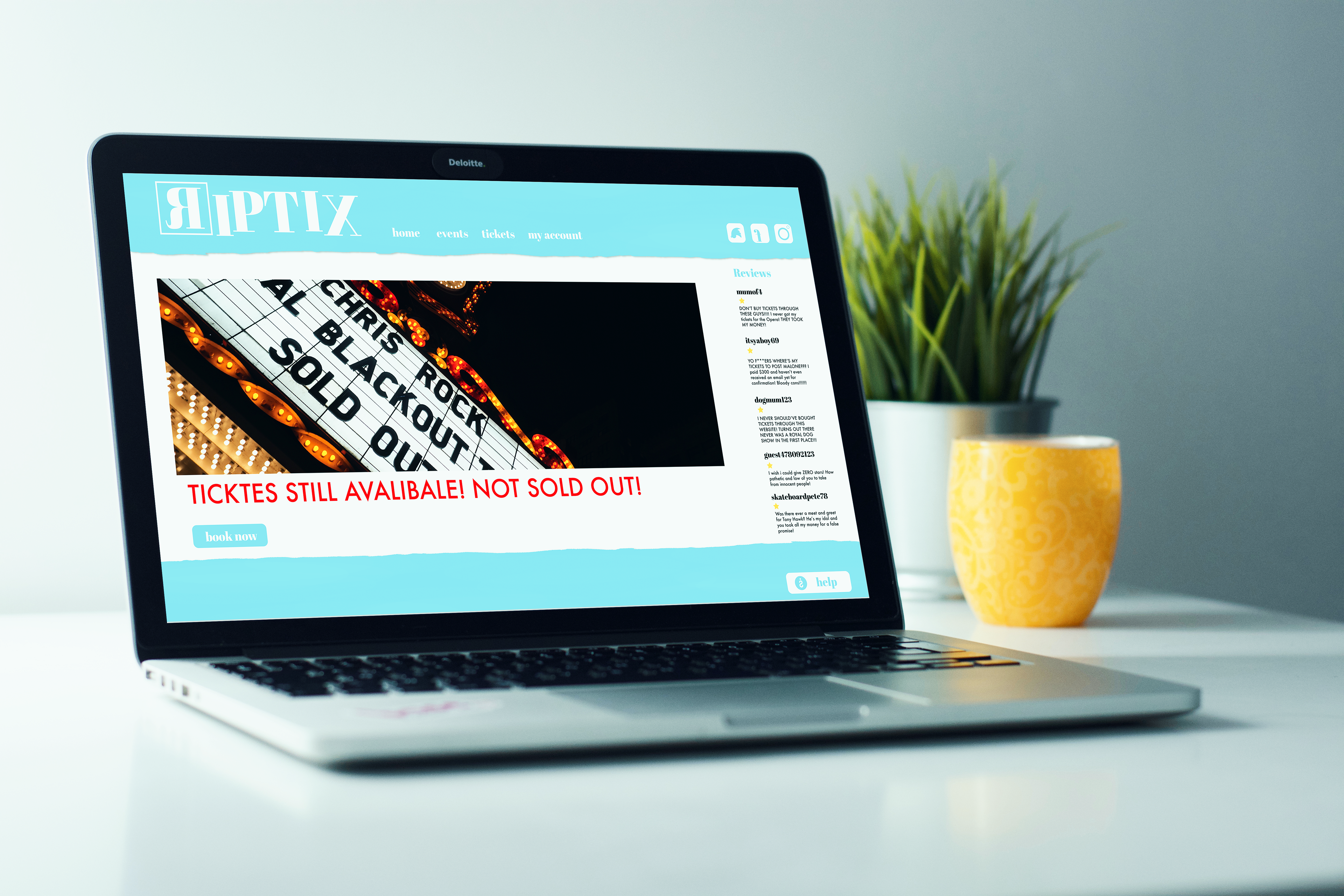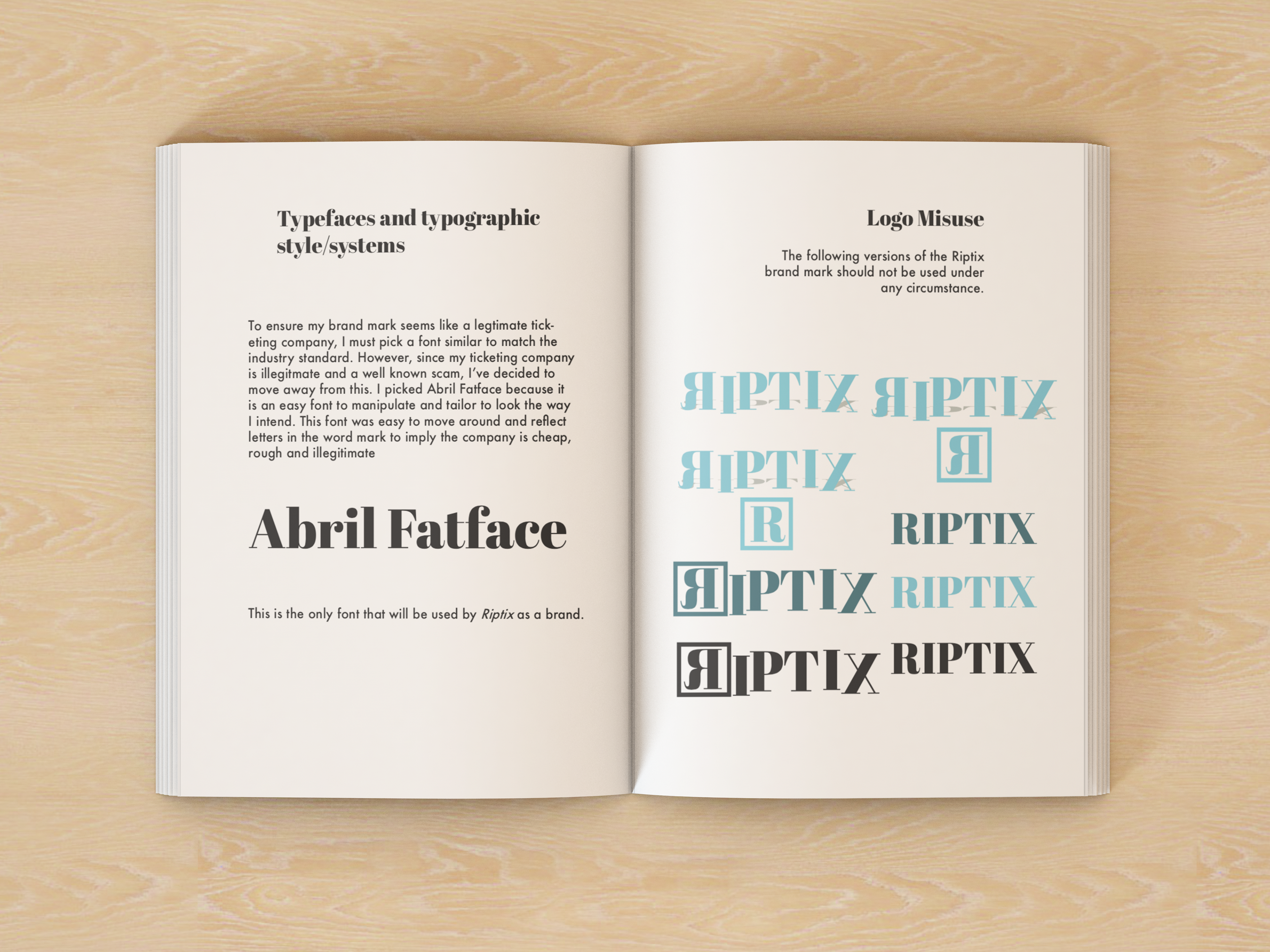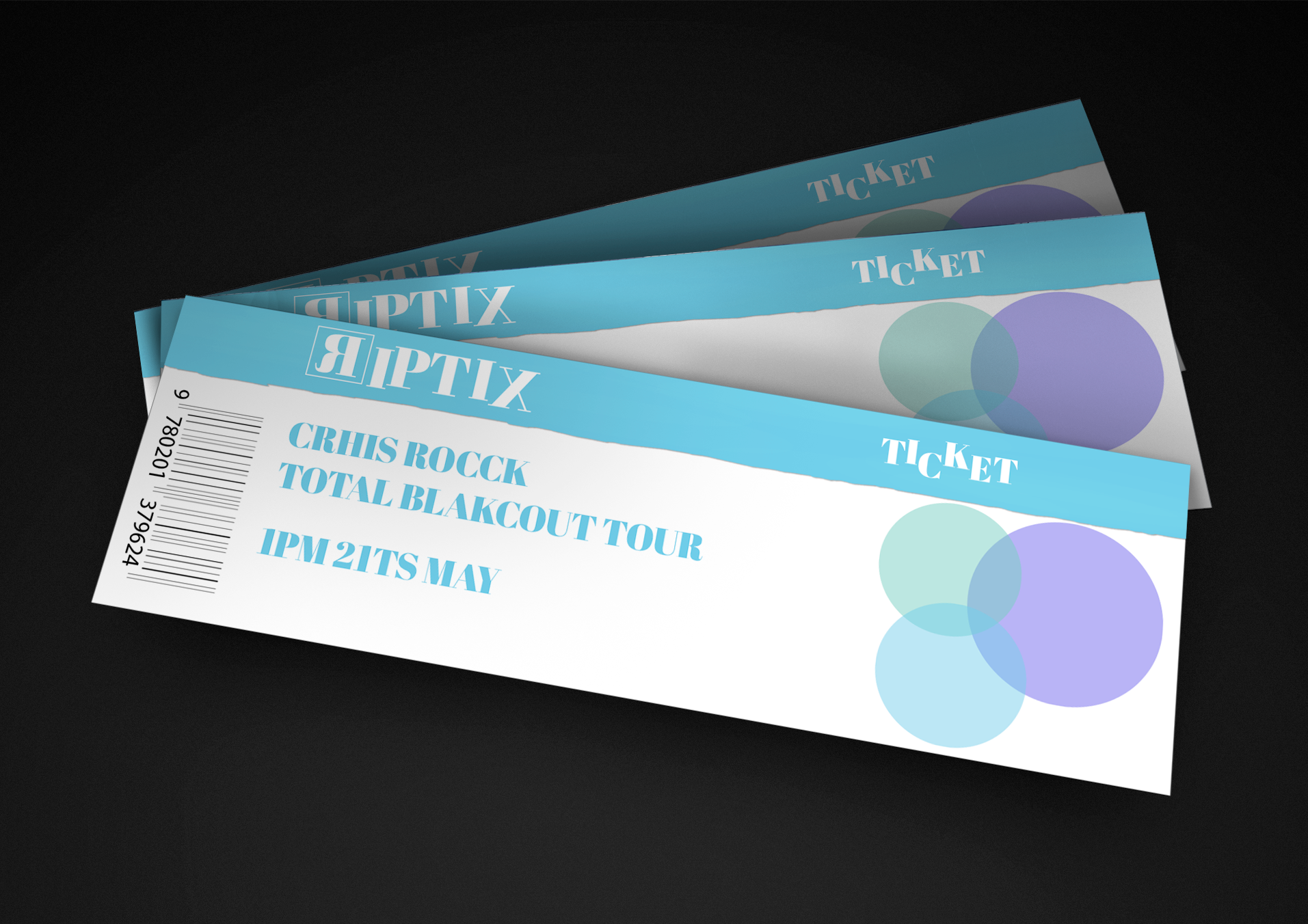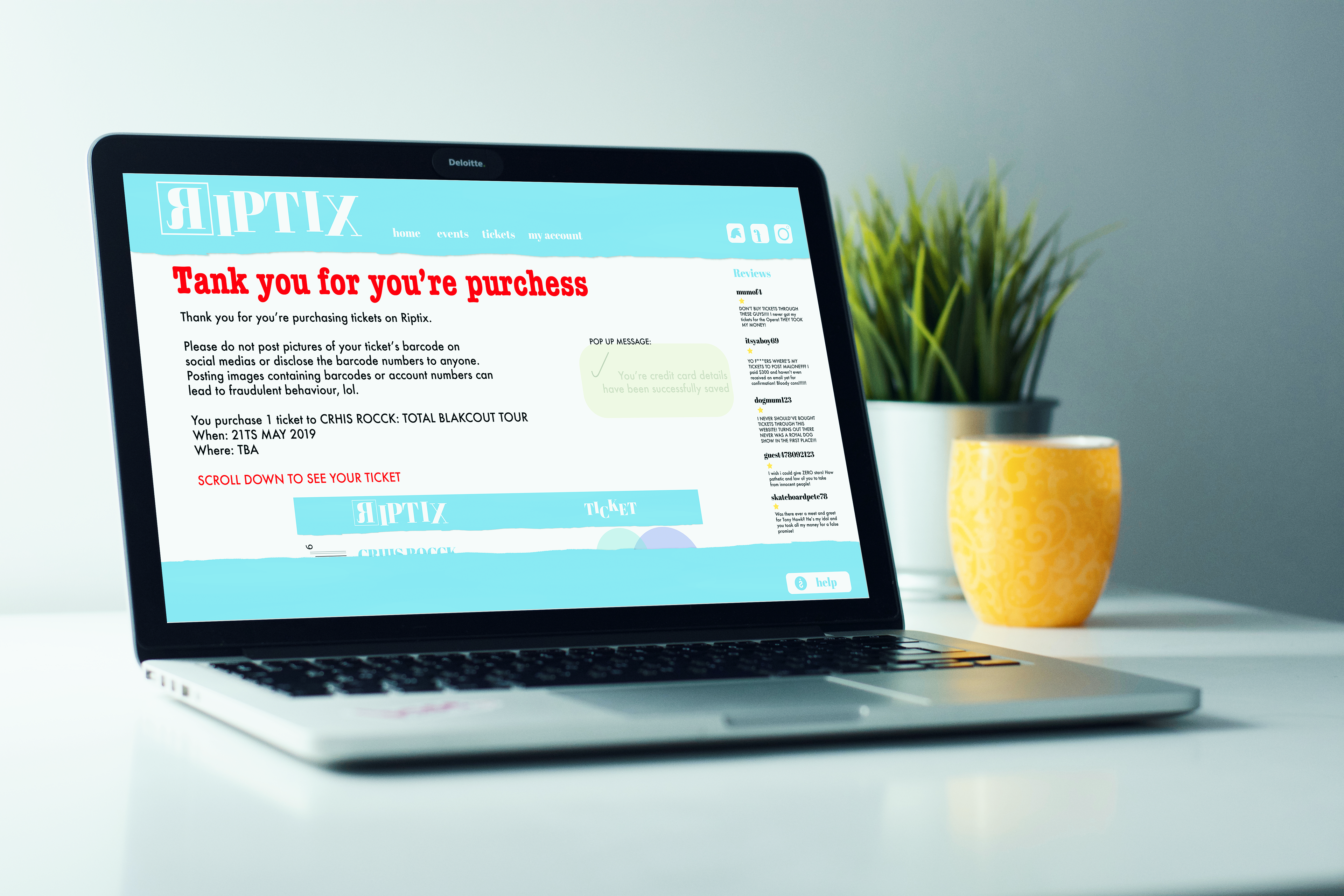 There are four mock up designs of Riptix's website layer out in this style guide. These mock ups represent what consumers will see when engaing with Riptix's online ticket merchant site.
One image shows an 'after shot' of what the consumer will see after purchasing a ticket from Riptix. The consumer can see many typographic errors throughout the entire slide, along with many other blaintly obvious signs of illegitimacey, such as the oversized, boldened red typeface at the top of the body section. After purchase, there is a pop up message saying "credit card details saved", giving away yet another indication of a scalping scenario.
The other three images shows the website's home page that advertises various different events. To the right of that is a reviews column where customers leave feedback for other consumers to see. All reviews displayed show negative feedbackdue to the nature of the website's business tactics. The reviewsstay put to the right hand sign to on every page to remind the consumer that Riptix is a dishonest ticket merchant.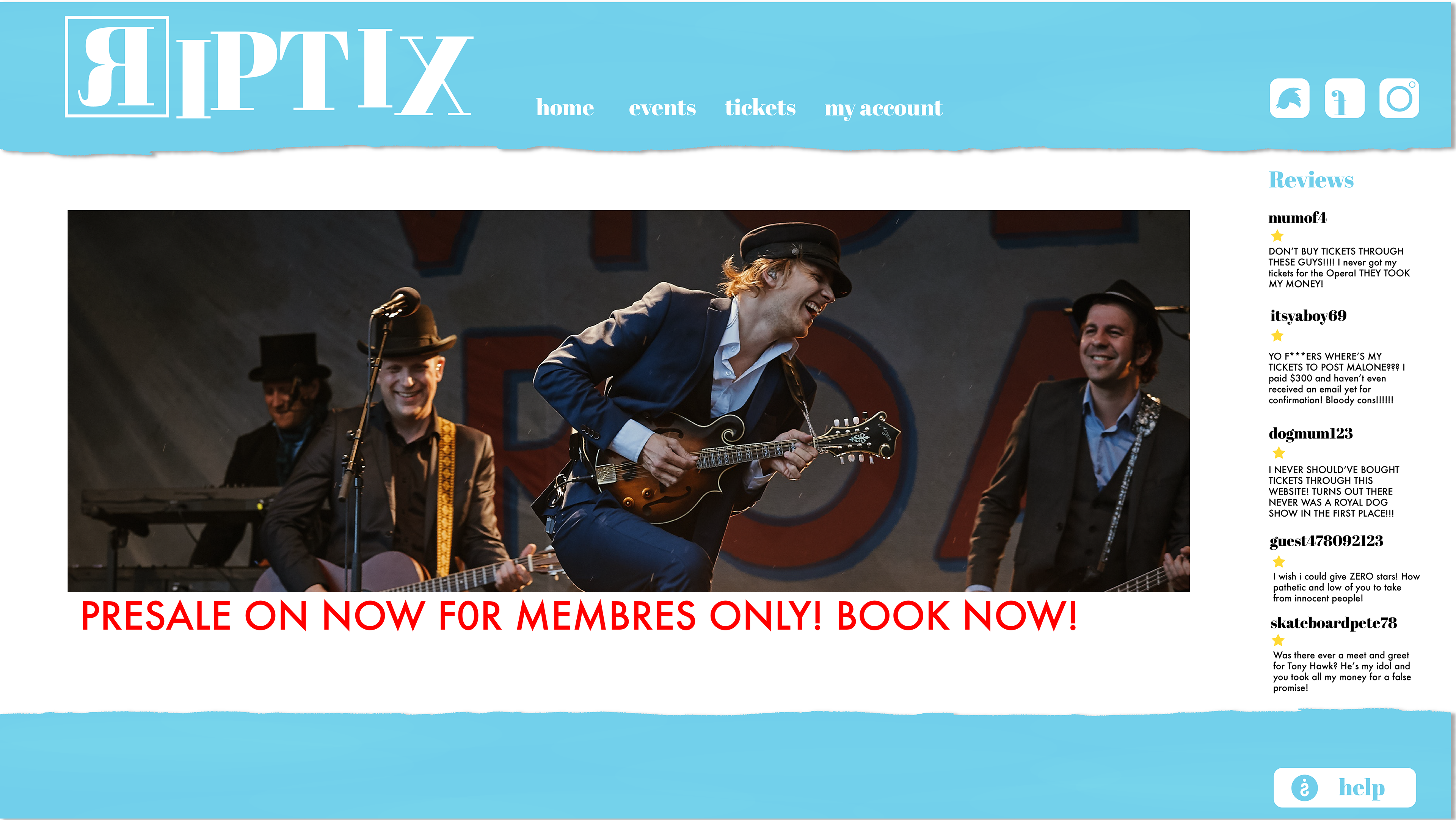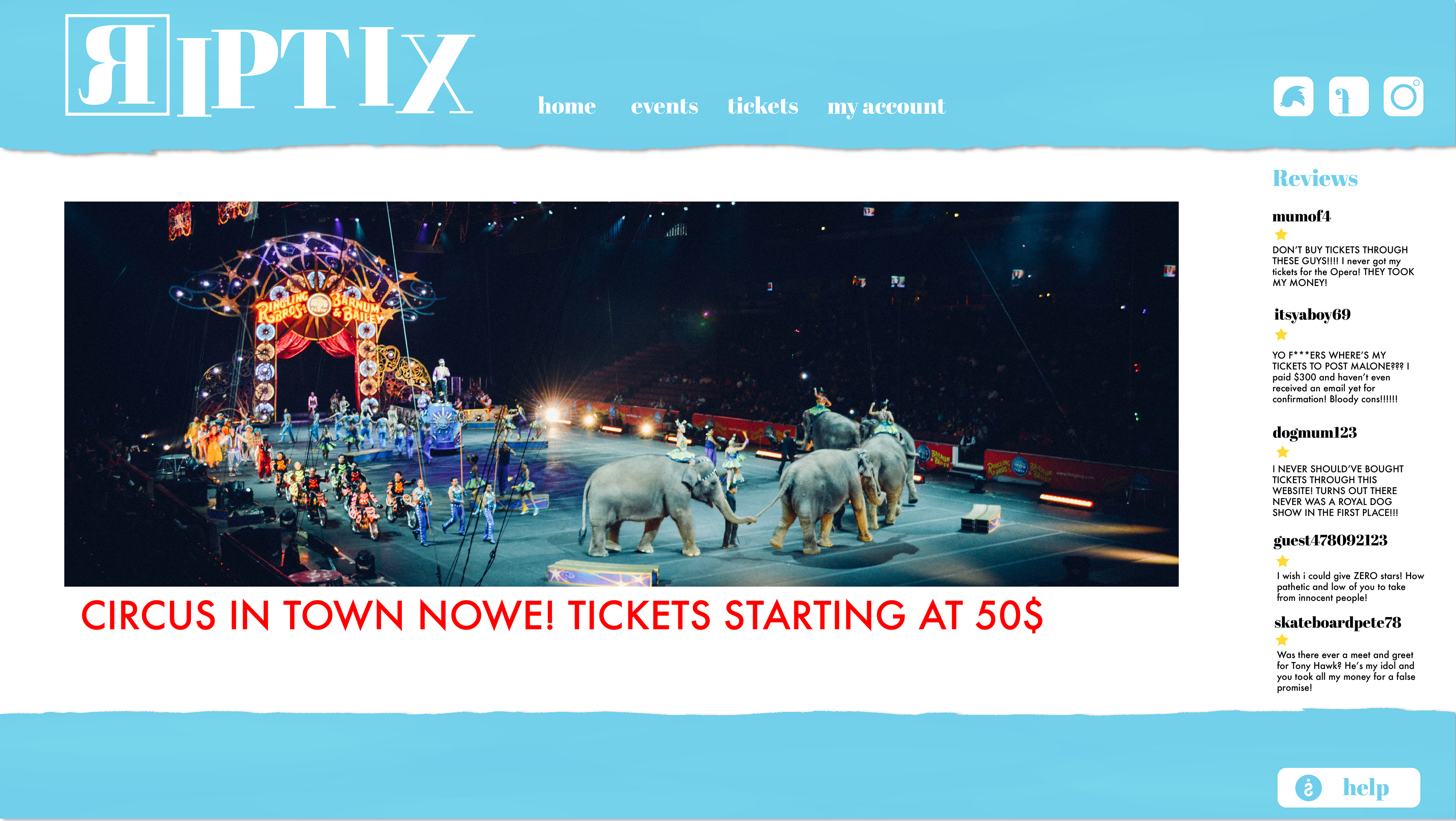 All images courtesy of
Unsplash
All Mockup templates courtesy of
MockupWorld